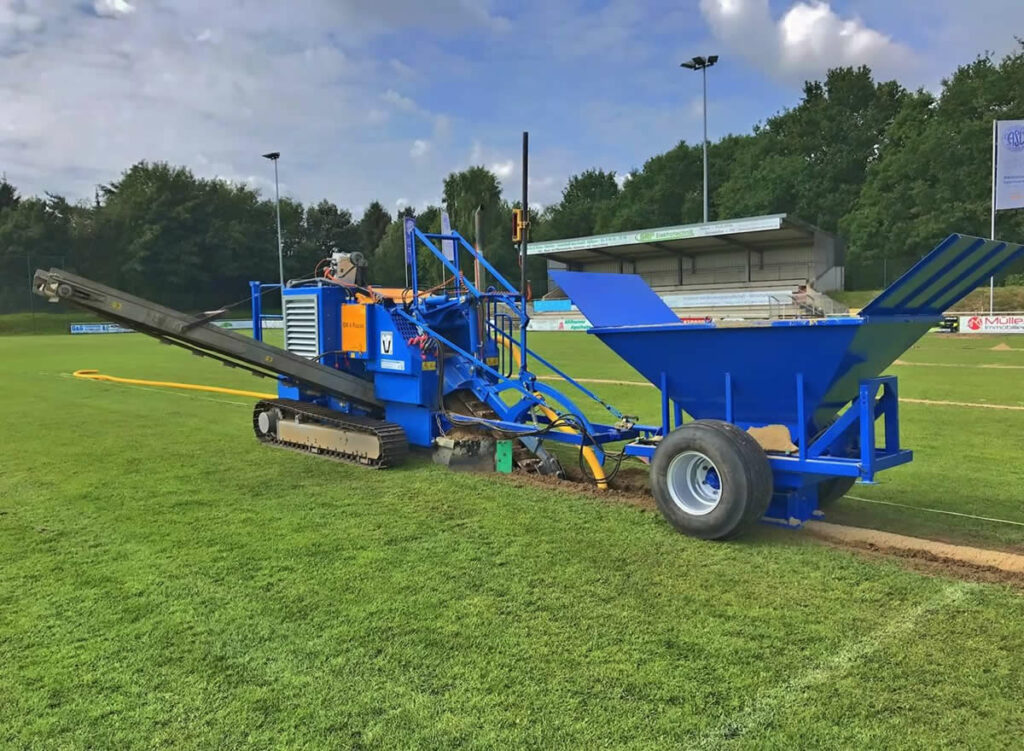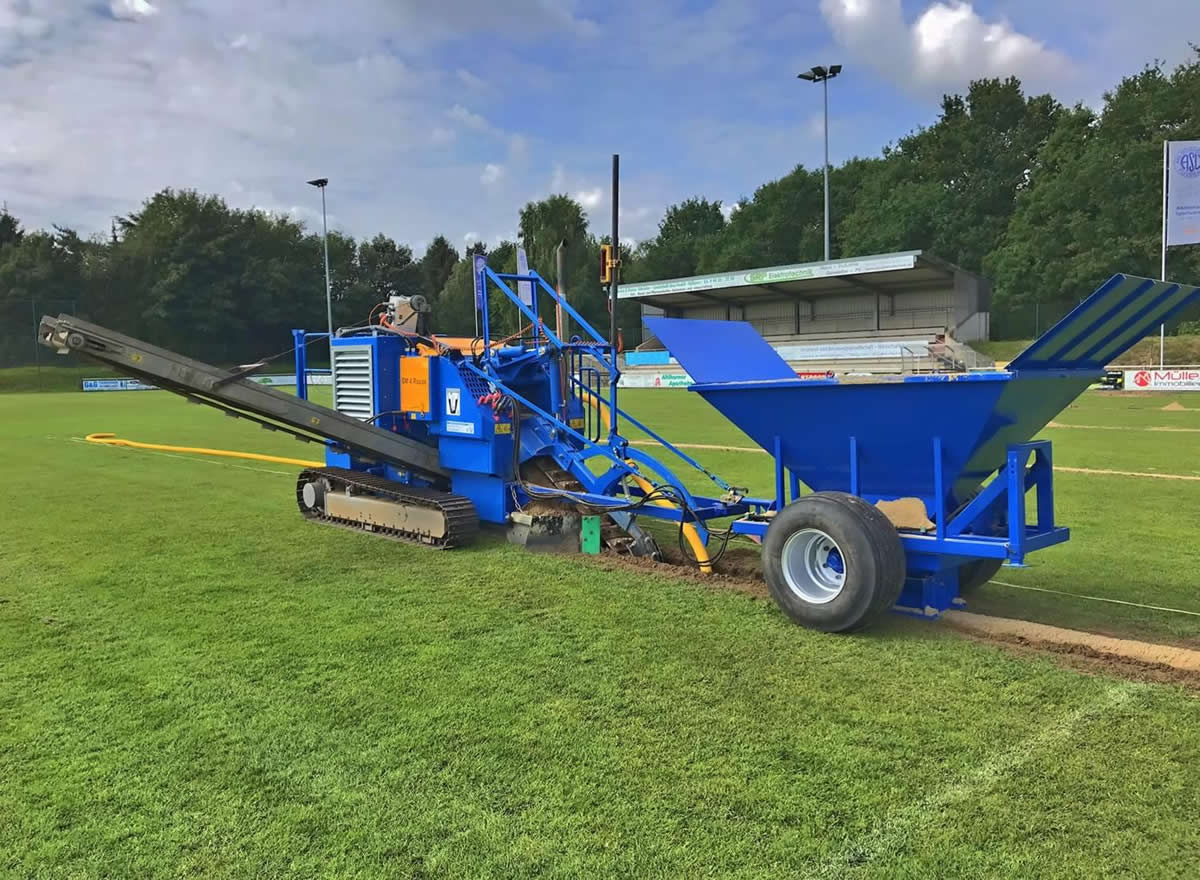 Optimising the filling process with backfilling augers
Backfilling augers screws are important and frequently used accessories of milling machines, which are used, for example, in cable construction or fibre optic cable underground construction. With them it is possible to backfill milled trenches with the excavated material or another component without much effort. The choice of different models such as push or pull augers is quite large, so that we can offer suitable variants for the various applications. Many small and medium-sized companies, but also large companies and corporations use high-quality augers in their work. These are suitable for wheel loaders with hydraulic drive and tractors with three-point linkage.
The different fields of application of filling augers
When it comes to civil engineering, there is hardly any other accessory that is as versatile and widely used as a backfilling auger. Amongst other things, such a device is used in FO cable line civil engineering. This involves the laying of fibre optic cables, which play a decisive role in the telecommunications industry, among others, but also in digitalisation. In order to lay such cables properly and professionally, it is recommended to use a high-quality milling machine in combination with an excellent filling auger. In this way, the trenches are backfilled in such a way that the fibre optic cables are protected in the best possible way.
In addition to the underground construction of fibre optic cable lines, backfilling augers also play a role when installing irrigation systems or laying supply lines for geothermal energy. Here, trenches of different sizes have to be dug out and backfilled after the work is completed. Accordingly, there is a large selection of augers designed for these different applications. Last but not least, such augers generally play a role in cable construction. The aim is always to backfill the ditches as cleanly and precisely as possible. This task is performed by such an auger.
These different types of backfilling augers are available
Basically, users can choose between two different types of filling augers: pressure or pull augers. These differ mainly in the technology with which they are operated and used. In practice, it has been shown that both types of augers are equally popular. This applies to both cable construction and fibre optic cable underground construction. Moreover, several companies do not rely on individual compression or tension augers, but have both variants available in order to be prepared for all eventualities. Regardless of whether pressure or tension augers are used, it is important that the model selected is suitable for the respective tiller.
The individual pressure or tension augers can be controlled and used in different ways. In cable construction and fibre optic cable line underground construction, a so-called hydraulic cylinder is often used. This enables the backfilling auger to be controlled both horizontally and vertically. In this way it is possible to bring the auger into almost any desired position and to adapt it to the individual conditions on site. This always ensures that the auger can work efficiently and is suitable for the respective project.
Focus on quality with filling augers
Especially when using augers it is important to put quality above everything else. Because it is annoying when problems or damage occur when filling trenches. This delays projects or causes additional costs. Therefore it is important to be careful when choosing the right auger and to compare the different models. This applies both when a backfilling auger is only used for a one-off project and when it is part of a company's fixed equipment.
It is important for companies to find a good balance between cost and performance. The backfilling augers must do a good job and last a long time, but should be inexpensive. Our augers master this balancing act excellently. The pressure or tension augers are available at a reasonable price, but still convince with their high quality and durability. The purchase of such a device is always an investment in the future, as our augers reliably perform their service over many years in cable construction, fibre optic cable civil engineering and other tasks and are a really big help in numerous projects of different kinds.