Drainage pipe laying with trench cutters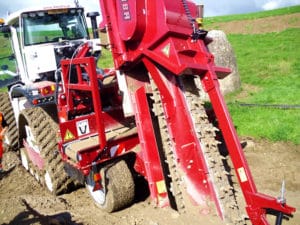 Whether drainage pipe laying or cable construction, our "Lingener Baumaschinen" machines are up to the tasks you have to cope with on your construction site. Through simple operation and imaginative technology, our machines are able to enable you to work effectively. Whether it is the laying of drainage pipes on a sports field or the fibreglass expansion in the city centre. Or would you prefer to attach your machine to an excavator to carry out track work? No problem, with us you will find the right machine for your job! Both self-propelled and mounted milling machines are part of our range, so we can offer our customers a perfect choice. Whether small jobs or large projects, we will find the right machine for you, and if it has to be something special, we will also find a solution for this, as we have already built several machines to customer specifications.
How does the drainage pipe installation work?
The drainage pipes running longitudinally across the square, the so-called suction cups, are laid with a gradient. They lead the collected rainwater falling on the square to the collectors running around the square. The collectors transport the excess water by means of the pipes to a canal drain, a receiving watercourse or a central infiltration, called a ditch. The drainage ditches are cut into the ground with a trench cutter using laser control on a gentle slope. The next step is to lay the drainage pipe, the so-called suction pipe, in the trench. The trench is then filled with filter-stable rock, e.g. gravel, up to the lower edge of the drainage layer. We use a self-developed attachment for filling the drainage trenches, which ensures that the drainage pipe lies centrally in the trench and is thus completely surrounded by filter-stable material. Finally, the trench is compacted to prevent later dislocation. To prevent silting, we mainly use gravel that has been tested for filter stability.

Advantage through quality
One of our biggest advantages, besides experience and service, is our quality. Our machines are built and finished on site. Perfection is very important to us during production. We do not take the cheapest material, but the best. For this reason our machines are excellent in every area. Cheap material is certainly cheaper to buy, but damage when milling cable trenches and unclean digging of trenches is almost inevitable. In the long run a stable machine is therefore much more lucrative. This way of thinking has accompanied us since the beginning of LiBa and has given us a good reputation over all these years, which we want to maintain with all our efforts. Therefore it would be a great pleasure for us to convince you of our machines and to welcome you as our customer! For more information please click here!
With us you benefit from many years of experience and professional expertise Our devices are characterised by high functionality and reliability. They have already proven themselves in many fields of application and numerous projects and are used by a large number of companies. In addition, we offer you more than 50 years of experience, which is reflected in the technical sophistication and professionalism of our trenching machines.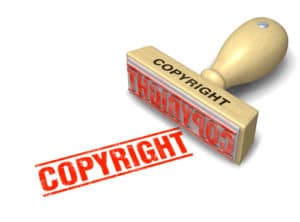 If you have any questions about our trench cutters for cable laying or would like a quotation, please use our contact form. We will deal with your request immediately and contact you. You can also call us at +49 591 – 76 314. We look forward to your visit! [wpforms id="3823″ title="Contact to Liba" description="false"]